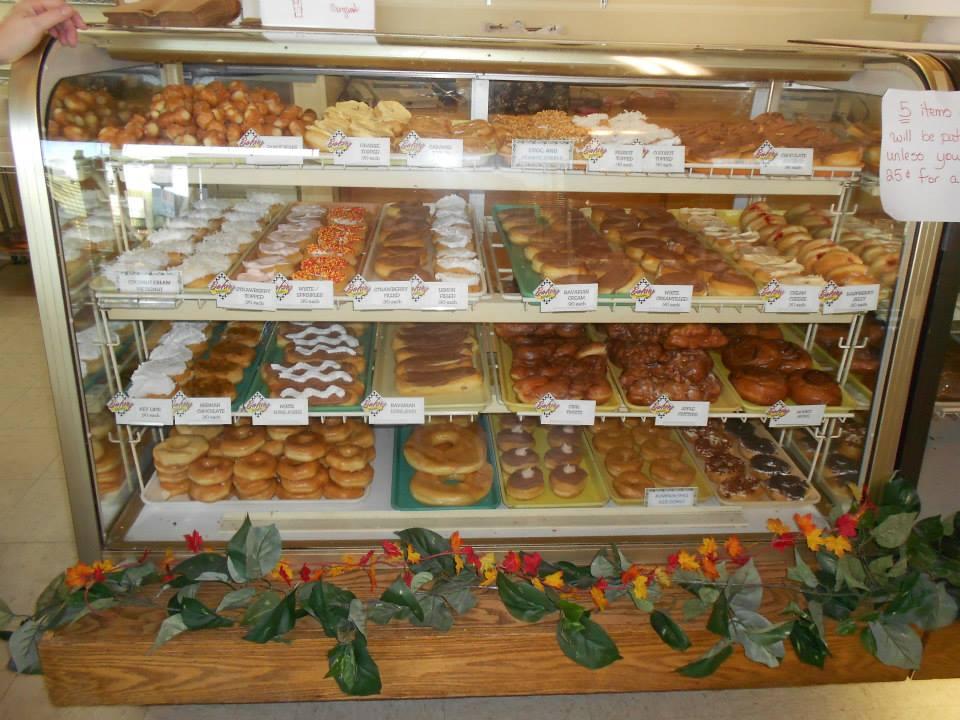 BAKERY ITEMS INCLUDE:
Glazed Donuts
Filled Donuts
Topped Donuts
Apple Fritter
Honey Buns
Cinnamon Twists
Donut Holes
Brownies
Pastries
Danishes
Breads and Rolls
Assorted Variety of Pies
Chicken Salad and Pimento Cheese

BIRTHDAY AND SPEICAL OCCASION CAKES
We can do your Birthday Cakes, Anniversary Cakes, Baby Shower, Wedding Shower, Retirement and the list goes on and on...

We have a large variety of kits and we can do drawing and we have edible images to put on cakes.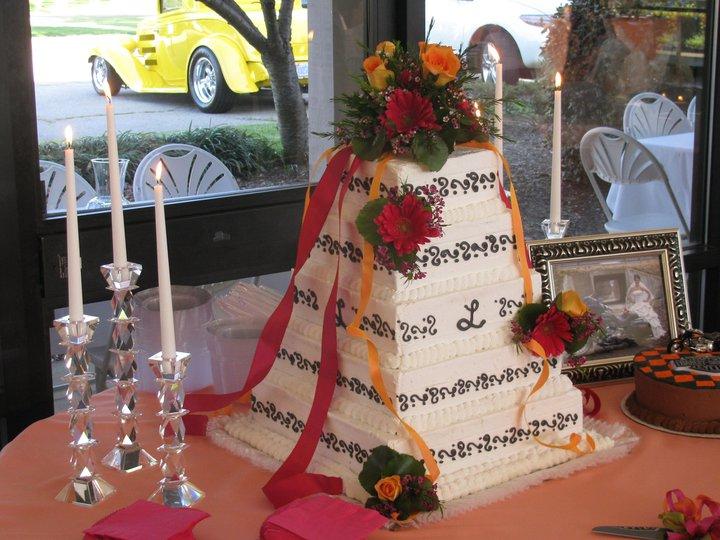 WEDDING AND CATERING PACKAGES
We offer a wide variety of wedding cake options and catering packages to fit any need or size wedding.
Call and set up a time to come in and talk to us about your special occasion.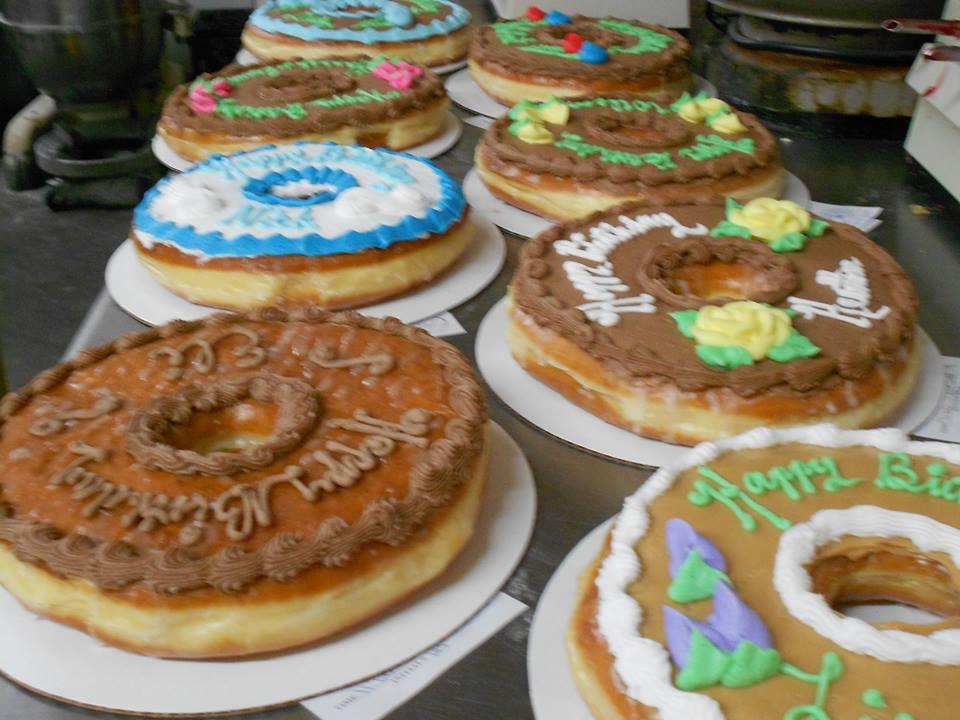 ONE OF A KIND
DONUT CAKES
We carry a 10 inch round donut called a donut cake. You can get them glazed or iced and decorated and wrote on . You can have them decorated to fit any occasion. These have to be pre-ordered at lease 1 day in advance.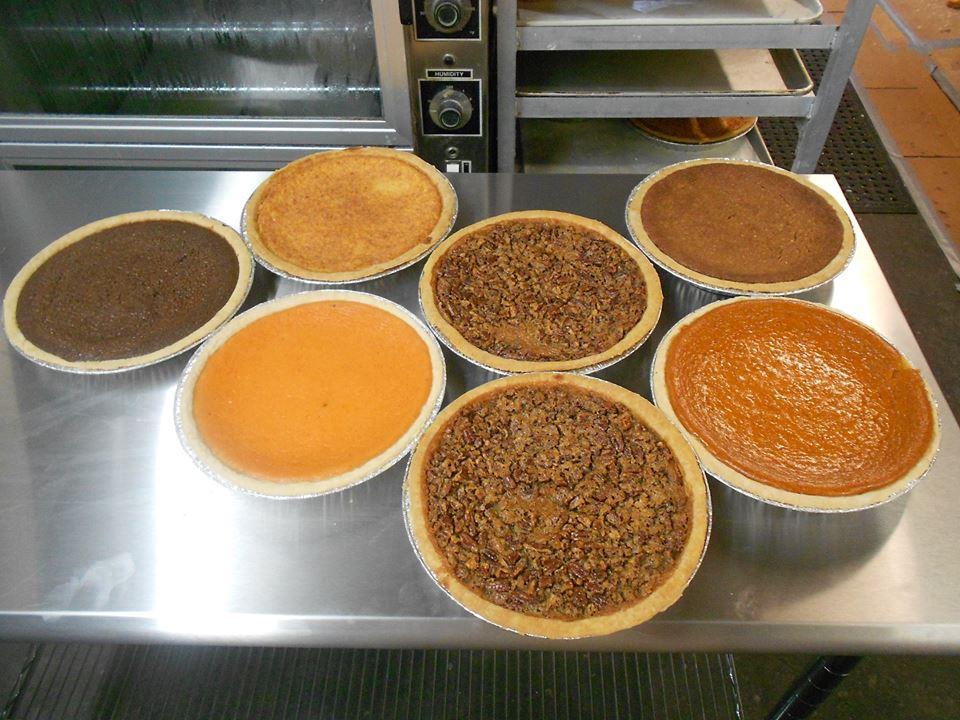 VARIETY OF PIES
Coconut Chess Pecan
Lemon Chess Cherry
Chocolate Chess Apple
Brown Sugar French Apple
German Chocolate Boston Cream
Meringue Pies
Egg Custard(seasonal)